Richard Jay Parker & Zoë Sharp at Knaresborough Library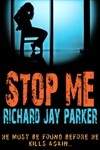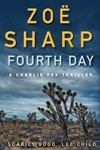 Thursday 19th August, 7.30pm-9.00pm     KNARESBOROUGH LIBRARY
As part of the annual Knaresborough Feva festival, Richard Jay Parker, Zoë Sharp and Matt Lynn will be appearing on a thriller discussion panel at Knaresborough Library, Market Place, Knareborough, HG5 8AG. Authors will sign their books after the event. Enjoy a glass of wine and free admission! For more information call the library on 01609 533620.