Not for the needle-phobic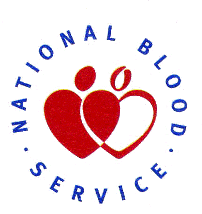 Today, in amongst the usual post that arrived at 13 Charlotte Mews (and the not so usual – a Russian food delivery service also caught my eye…) was a leaflet from the NHS Blood Donation people. Now I am the not- so-proud possessor of a Donor card given that in the past 6 or so years I have given blood precisely…once. That was in Wiltshire.
Since I moved to the big smoke, I have done absolutely nothing more about it, having got the impression somehow that I wouldn't be able to make any of the donation sessions around work hours. Enter leaflet advertising their newly refurbished flagship blood donor centre two minutes from Oxford Street and therefore a stone's throw from the office. Opening times 8.00am – 7.30pm Monday to Thursday and 9.00am – 3.30pm on a Friday. I'll be making my appointment shortly…
Click here for more information on where to give blood.
Lesley-Anne Crooks, Sales & Digital Manager