Our author Emily Winslow told me, last week, about a brilliant and dedicated group of book lovers – 'Books Afoot'.

The Books Afoot group are part of the Book Group at Minnesota Women's Press. They believe, quite rightly, that literature and travel make a rewarding combination. Reading the literature from a place illuminates your exploration of it, and exploring enriches our reading. Participants in their trips have the chance to:
• Discover great books by women writers from each area they visit, and talk about them in group discussion;
• Explore the landscapes that inspired the writers and the cultures that shaped them;
• Meet with local bookpeople, visit local bookshops and libraries;
• Enjoy the company of other book-loving travelers;
• And, as in every good book group, learn about yourself in the process.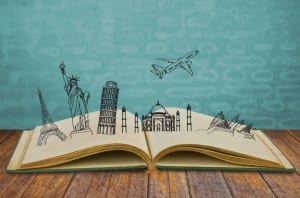 To learn more about this brilliant idea – click here.
Have you been on any book-inspired trips recently?
Kathryn, Publicist