Poetry: archaic or beautiful? Its an ongoing debate on which everyone has their own opinions, but whether you see poetry as an art form to be avoided at all costs or as something of great beauty and meaning, it still plays a part in the modern world. From the Underground to underpasses, lyrical musings surround us – and now it seems poesy has inspired an entirely new form of graffiti.
Poetic graffiti is nothing new, and some go as far as to believe that 'graffiti is a poem the city writes to itself', no matter how many people frown upon it.
However, the new "Eco-graffiti" movement is more concerned with ecology and less concerned with messy paint. It aims to revitalise city landscapes, and involves not paint but plants, as words are created from moss and other organic matter. Artists such as Anna Garforth are splashing these living poems and images onto the side of buildings, redefining the term 'urban jungle' in a more positive way.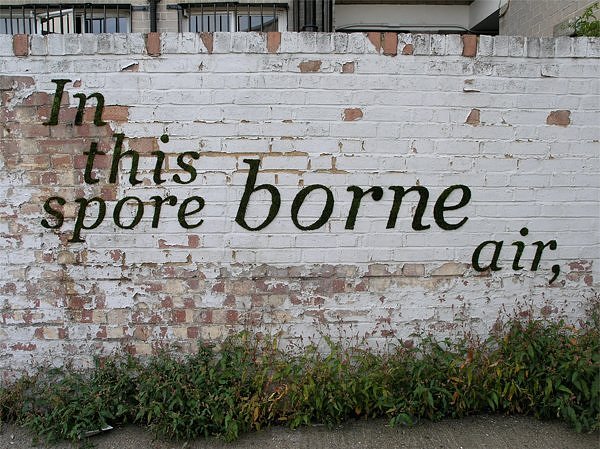 Perhaps in the future we will catch a glimpse of lines from Shakespeare to Sylvia Plath adorning the concrete of our cities – is there any poetry you would love to see upon the walls?
Charlotte Godfrey, currently doing work experience at A&B