Pleasantly surprised by pop-up theatre
A couple of weekends ago – it was one of the particularly drizzly weekends we've had of late – a friend and I were trying to decide what might brighten the day. So much of the cheap and cheerful in London, as we squeeze the last dregs out of the tailing summer, still seems to revolve around the outdoors. Tempted by a free festival in Clapham, our enthusiasm was swiftly deflated as we opened the curtains.
A trip to see a play always feels special- and is a far more sheltered activity. On learning that we would be using our National Theatre Entry Passes (see details here for this fantastic scheme) to see Squally Showers at 'The Shed', the theatre's fantastic pop-up venue – I did wonder how much more sheltered an activity this was going to be… You'll definitely need a coat if your planning a visit over winter, but with a great programme of events running up until April 2014, it's well worth a trip to this intimate performance space. The play, which has received mixed reviews, was hilarious, if a little too long. But the idea of The Shed seems to be that of drop in or fringe theatre – it won't be here forever, catch something whilst you can…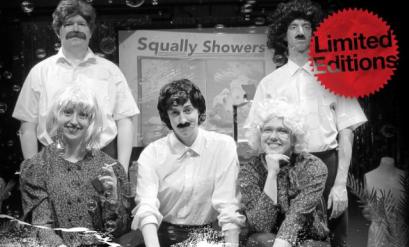 Tickets start from £12 upwards, making theatre more accessible than ever. If you add an Entry Pass to that- as we did- it makes it all the easier (a fiver's worth of ease) to take a chance and see something you might not usually have gone for, perhaps you'll be pleasantly surprised.
Kathryn Colwell, Publishing Assistant