Once upon a time, in a land far far away…
My theme for this week is fairytales. Everywhere I've looked a big, bad wolf or a witch with a malevolent gleam in her eye has caught mine. First off, I picked up Philip Pullman's retelling of Grimm's Tales, an author I admire greatly for His Dark Materials trilogy. Check out a beautiful animation of the cover artwork here.
Then I was talking to a friend about the recent spate of fairy tale film adaptations. Kristen Stewart has signed up for a second Snow White and the Huntsman, there was Red Riding Hood earlier this year and Hansel & Gretel: Witch Hunters and, I kid you not, Jack the Giant Slayer are coming in the spring.
Lastly, but by no means least, we have our much-anticipated February release Bitter Greens on the horizon, which ties the fable of Rapunzel together with the story of Charlotte-Rose de la Force, one of the tale's earliest tellers. I raced through this chunky book and it has climbed high in my list of favourite A&B reads. I challenge anyone to resist its charm.
Returning to Pullman, he wrote very intelligently about the fairy tales in the Guardian earlier this autumn.  What I particularly liked about his article was the importance he attached to the tellers of fairy tales themselves, who are continually passing on a baton, adding their own nuances and twists over time. To quote: 'The fairy tale is in a perpetual state of becoming and alteration. To keep one version or one translation alone is to put a robin redbreast in a cage.' A very apt image considering how in Bitter Greens the tale of Rapunzel locked in her tower is passed from Sister Seraphina to Charlotte-Rose who is embarking on her own version of the tale as Bitter Greens draws to a close.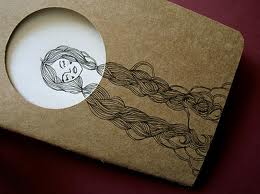 What's your favourite fairy tale, and what twists on the traditional would you recommend?
Lesley Crooks, Sales & Digital Manager