National Novel Writing Month
It's officially National Novel Writing Month! A fun and organised approach to creative writing, participants begin working towards the goal of writing a 50,000-word novel by the end of November and track their progress in NaNoWriMo's online community.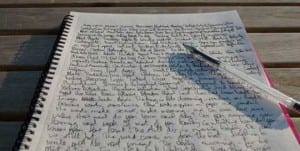 There's an inspiration section and pep-talks from well-know authors, including New York Times bestselling author Hugh Howey, to help get the writing flowing.
If there's ever a time to dust off  your creative writing, it's now.
The world needs your novel.
Sophie, Editorial Administrator