Good things come in small packages.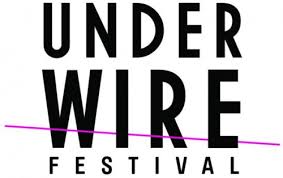 Last week, Underwire Film Festival was underway in Hackney, showcasing some of the best emerging female talent in the film industry. Underwire was curated based on awards – best director, best composer, etc – which meant a good variety of shorts for each night. I went along for two of the evenings and was lucky enough to see Gabriela Palacios' Matabichos (Bug Killer) – a tough and touching film about standing up to bullying and Karine Polwart's Sea Front – which featured in the 'best composer' category and told the story of WW1 relationships challenged by distance – portrayed just beautifully using puppetry, and set to traditional Scottish folk music.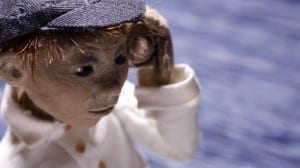 Puppet from Karine Polwart's Sea Front
Underwire reminded me how brilliant short stories and films can be. Something which holds your attention completely and solidly, though for a small amount of time, can be just as effective as an idea that takes time to develop.
Kathryn, Publishing Assistant