Men & Women – reviewing the difference…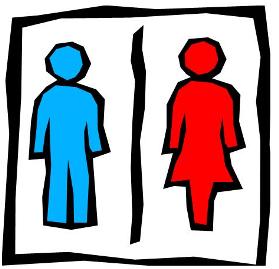 Idly scanning through the radio stations on Sunday afternoon I came upon the purr-fect tones of Mariella Frostrop on Radio 4's Open Book. The show was the fourth episode to look at women's writing over the past century since emancipation and gave so much food for thought that I've since scurried over to the show's podcasts to pick up the previous instalments. One thought in particular that I've taken away are the still shockingly skewed statistics regarding gendered reading and reviewing habits.
I'll refrain from repeating ad nauseam the figures contained in this recent article in the Guardian but I certainly didn't think there would be such a disparity today. Can it really be the case that we readers consider a male reviewer more authoritative, or that potential female reviewers hang back out of some form of shyness? It's a quick and superficial test but looking at the latest bestseller list (week ending 23/07/2011) I count 22 women and 28 men making up the top 50, and that includes two editions of David Nicholls' One Day and multiple entries by George R R Martin and Jeff Kinney. It begs the question, if women are selling as strongly as men shouldn't their presence in the review pages tally?
Lesley-Anne Crooks, Sales & Digital Manager