Live Theatre: Frankenstein
Earlier this week I saw a wonderful bit of theatre at the cinema. Yes, theatre at the cinema. As part of their 50th anniversary the National Theatre are showing Encore screenings of their best productions at cinemas around the UK. I went to see Danny Boyle's Frankenstein with Benedict Cumberbatch and Jonny Lee Miller. Every other night the two lead actors would swap roles, alternating who would play the creature and who would play Frankenstein.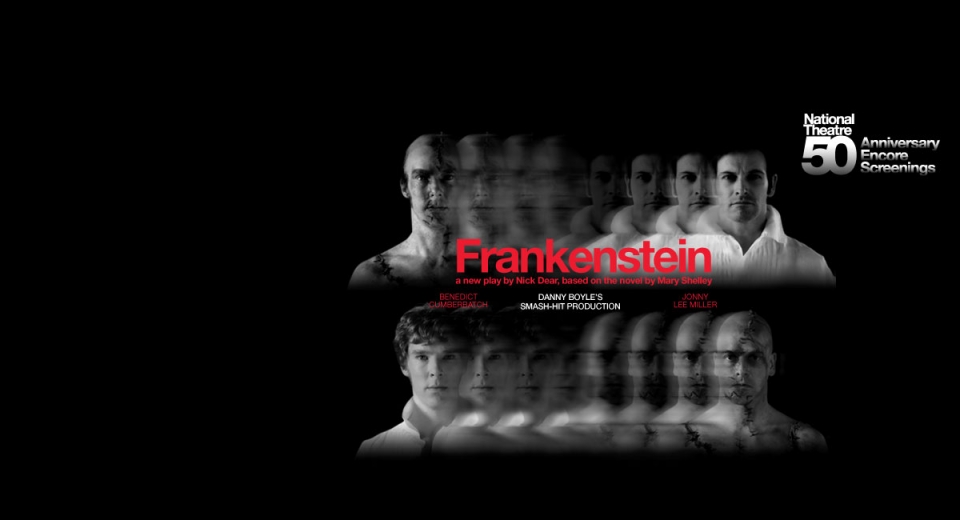 The version I saw had Cumberbatch playing the creature and he was incredible. It's one of the first productions have actually gives the creature a voice, as opposed to the Hollywood version where he appears muted and inarticulate. The synopsis reads 'Childlike in his innocence but grotesque in form, Frankenstein's bewildered creature is cast out into a hostile universe by his horror-struck maker. Meeting with cruelty wherever he goes, the friendless Creature, increasingly desperate and vengeful, determines to track down his creator and strike a terrifying deal.' And Cumberbatch portrays it with terrifying expression. It will be screening again on the 18th November, this time with Cumberbatch playing Frankenstein, and I'm quite tempted to go again to see how he plays the reversed role!
Sophie Robinson, Editorial Administrator