Literary Films 2013: Coming Soon
Last week I celebrated some of the best literary films out now, but there are many more to look forward to in 2013. There are plenty of bookish films to get us through to spring, especially if you don't mind watching a bit of teen fantasy. There'll be zombies in Warm Bodies (8th February) and witches in Beautiful Creatures (13th February), along with two new takes on classic fairy tales: Hansel and Gretel Witch Hunters (22nd February) and Jack the Giant Slayer (22nd March). Even more witches (and wizards) in Oz the Great and Powerful (8th March).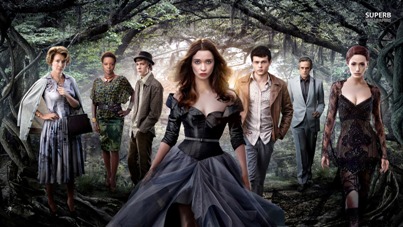 We get something slightly more sinister later in the year, with the remaking of Stephen King's Carrie (5th April). I've never seen the original (I know, awful for a film buff, but I've never been that into horror) but I'm intrigued by this version starring Chloe Grace Moretz, who's a definite up-and-coming star. And it doesn't stop in spring either, because heading into summer we (finally!) have The Great Gatsby (17th May), the new Superman film Man of Steel (14th June – I think I can get away with classing comic books as literary, because as a geek at heart I'm really looking forward to this!) and finally more zombies in World War Z (21st June).
So get ready for a year of supernatural film fun, and perhaps stock up on books if you want to read the originals first! Are there any other literary films you're looking forward to?
Sara Magness, Editorial Administrator