Lawrence Scott blogs on Immigration for Commonwealth Writers
A&B author Lawrence Scott left Trinidad in 1963, aged nineteen,in order to seek God in a Benedictine monastery in the Cotswolds.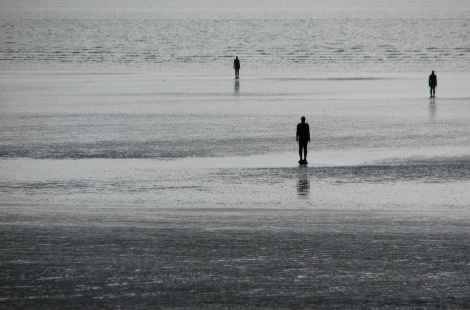 Antony Gormley's 'Another Place'
As part of a new Commonwealth Writers project, Lawrence has contributed to a thread of brief stories in which writers tell of their own migrations, as human beings.  These are not lifelong stories but brief encounters with writers on the move.
To read Lawrence's and the other Commonwealth Writers' stories, click here.