Introducing an inspiring new blog
Today I have the pleasure of introducing a new blog by Jacqueline Winspear, the author of the acclaimed Maisie Dobbs mystery series. For those who are not familiar with her books, they are set in 1930s London, featuring the young psychologist and investigator Maisie, and infused with an emotional undercurrent, where the impact of the First World War is a strong theme.
Jaqueline Winspear's own personal interest in the wartime era (and its aftermath). and her research in developing her heroine, has meant that, over the years, she has been collecting books, magazines, journals etc, written for and by the women who, like her character Maisie, came of age in the Great War, 1914-18.
For her new Maisie Dobbs blog, subtitled Inspiration from an Extraodinary Generation, she explains: 'I've decided it's time to share some of the stories, advice and lessons to live by that I've come across and have found to be as relevant today as they were almost one hundred years ago.  In a way, I'll be indulging myself in the words, values, and history of an ordinary generation who became extraordinary – and I hope to take a few readers along with me. 'I'll also be inviting readers to share stories of their family in times past.'
I am already looking forward to following this blog, which will no doubt be a fascinating window into that time and the people who lived through it.  Read the first introductory post here…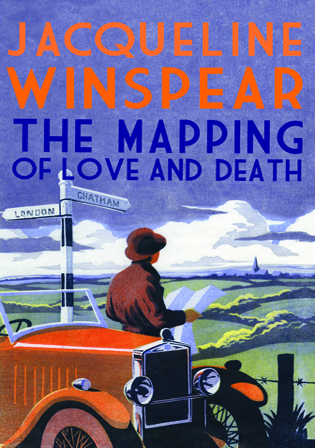 Chiara Priorelli, Publicity & Online Marketing Manager