In need of a pedicure? Send in the Garra Rufa fish.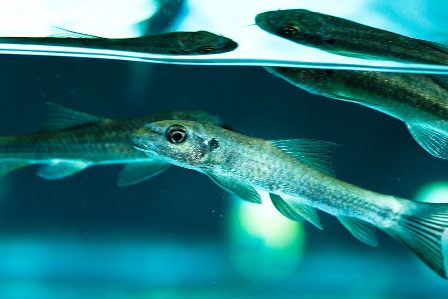 You may not be surprised to hear that I'm not much of a pampering girl. I mean there aren't many beauty treatments that justify a half hour of boredom, in my opinion. You can't hold a book with tacky nail polish and you can't have much of a conversation when your face muscles are being gently pummelled/polished (delete as applicable). And that's before your purse is a good deal lighter.
So I was surprised at my own intrigued response to the idea of Fish Therapy. Yes you read that right. Fish Therapy is now available in London at Aqua Sheko. Take a seat and let dozens of Garra rufa nibble away at the dead skin cells on your feet! Surely this must be better than shedding dust all over the house?! Bingo, less housework, I'm sold!
Lesley-Anne Crooks, Sales & Digital Manager