Here's to the Independent Bookshop
At a time when we are more used to hearing the depressing news of an independent bookshop closing, it always cheers me up to come across those which continue to thrive. As is the case with Sherman's Bookstore in Camden, Maine.
Obviously in small towns like this one, the competition is less fierce, and in Camden's case, where there is no Barnes & Noble (the US equivalent to Waterstone's) the shop's only competitors are the online retailers. When you are the only place where shoppers can enjoy the pleasure of perusing the shelves and asking booksellers for advice and recommendations, I suppose it's easier to thrive.
The Recommended Titles display included the same usual culprits you'd see in the UK – spot The Help, by Kathryn Stockett, Room, by Emma Donoghue, One Day, by David Nicholls on the bottom shelf and Unbroken, by Laura Hillenbrand and The Paris Wife, by Paula McLain just above.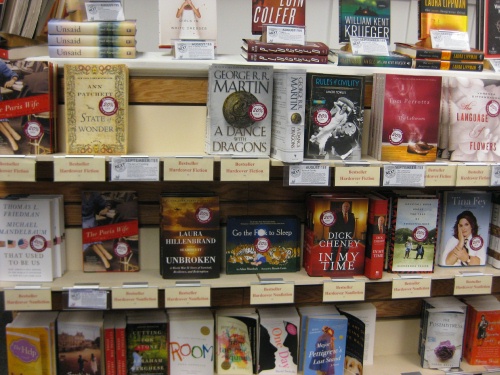 But also spotted (with its eye-catching smoking pink cover) The Leftovers, by Tom Perrotta – specially selected by the staff as a must-read for September.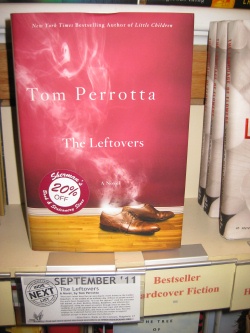 Having adored Little Children (which A&B proudly published to great acclaim) I had to add it to my list of purchases for the day (doing my bit for the independents worldwide…), together with Clean Start, by Terry Walters (I love this recipe book and bought it for my uncle who wants to eat more healthily but lacks the inspiration to do so), and The Paris Wife, which I also bought for a friend.
No doubt I will be returning to the shop before I head back to London for more reading material. It's quite a long flight…
Chiara Priorelli, Publicity & Online Marketing Manager (reporting from Maine)