Have my cake and eat / read it
As a mum to a toddler (toddler – when did that happen?!), my reading this past year has been more Julia Donaldson than Julian Stockwin. (See my last post here before starting maternity leave – ha! So many left unread…) Basically, if you find yourself in need of a slightly frazzled person to recite children's literature's popular hits while yawning hugely, I'm your gal.
Which might explain why I thought I was suffering some kind of sleep-deprived, sugar-fuelled hysteria the other week while at The Cake and Bake Show at the Excel Centre.
"I wrote to the zoo to send me a pet…"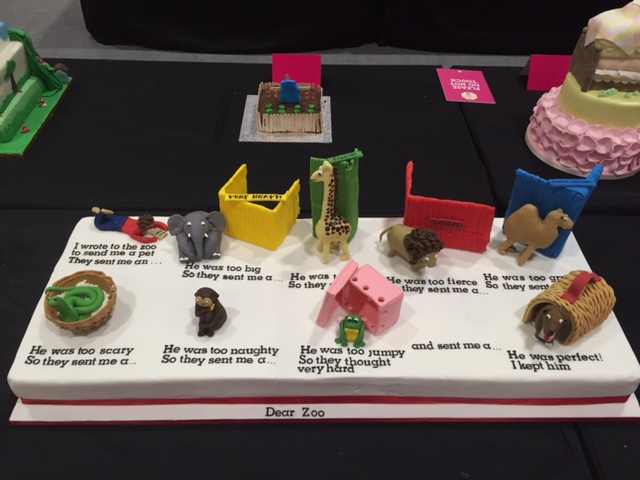 This wonderful creation is the work of Shenna Darcheville, whose sugary concoctions are viewable here, yum yum.
Lesley, Publishing Manager