Have Kindle converts returned to the bookshop?
A lover of thumbing through pages of a riveting read, the feel of an embossed cover and the smell of a new book – I never converted to e-book reading. But, with it's light-weight transportable convenience, many did and for a while it looked to be the end of printed books.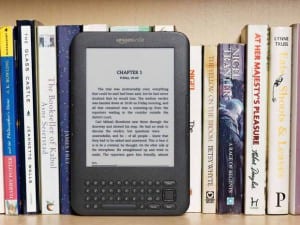 However, last November, statistics by the Association of American Publishers showed that adult e-book sales were up just 4.8 per cent in a year, while hardcover book sales had risen by 11.5 per cent.
In the paper vs. digital battle – it looks like the physical book is the long-term favourite.
Read the full article here: http://www.independent.co.uk/arts-entertainment/books/features/have-we-fallen-out-of-love-with-ereaders-9778559.html
Lydia Riddle, Editor