Friday Fun: Alternative Book Titles…
Oh, the little pleasures in life.  Hearing a robin sing, kicking up a pile of crunchy autumn leaves, sipping the perfect cup of tea, coming across an accidental renaming of  a book title…
You know what I mean – when someone  refers to a book, say, called The Yellow Dog, when it's actually The Yellow Fog.
Well, lately I've had a little spate of emails and letters asking about our books featuring those little slip-ups and I couldn't help but be amused or indeed moved by the alternative titles..
Instead of A Little Murder…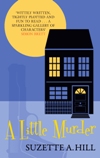 Little Murders (apparently one was not enough)
Instead of Bitter Greens…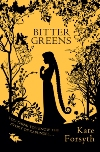 Butter Greens (much more appetising – had me immediately craving spinach with melted Lurpak)
Instead of In Falling Snow…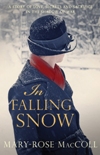 Love in the Snow (evoking a different sort of book altogether…)
And my personal favourite:
Instead of Songs of Willow Frost…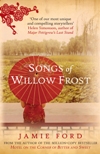 Songs of the Willow Forest (rather beautiful don't you think?)
These lovely mistakes were unintentional but I do hope to come across more.
In fact, can you intentionally think up any other clever alternatives to our book titles? Let's embrace mistakes for they often make the world interesting!
I've got a signed copy of  The Pupil, by Caro Fraser sitting on my desk. Leave a comment with your "renamed book title" below by Monday 15 November and we'll pick our favourite to win the prize.
Chiara Priorelli, Publicity & Online Marketing Manager