For she's a jolly good fellow – 70 years of Woman's Hour's Radio Girls
I am always listening to the radio. I listen in the mornings while dragging myself out of bed and into the waking world. I listen to one of my favourite radio show's podcasts while travelling to work. I listen while cooking, while cleaning and, far too often, while not sleeping in the wee hours. So I was delighted to join in with the celebrations for Woman's Hour's 70th birthday, which has made it the longest running radio show in British broadcasting – an achievement that definitely deserves some cake and bubbles.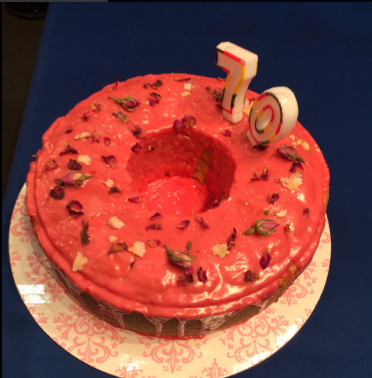 Hats off to Stylist magazine's profile of a day in the life of the show, which gave an excellent taste of the collective energy that powers the show and informs the show's content. While we are used to Woman's Hour matter-of-factly tackling a range of issues from the humdrum to the taboo, from the mini skirt to female genital mutilation, it's worth remembering the paternalistic roots from which it grew thanks to the teams and presenters that have shaped it. Who else was surprised to learn that the first host of the show was in fact a man: Alan Ivimey? As Jenni Murray, current co-presenter, says in the Guardian about the script for the very first show back in 1946:
'It ends 'a light dusting of powder can do wonders for your look and the family morale', which I think shows that we have come a very long way. Looking at the issues we talk about today you realise how much things have changed in the last 70 years, and the huge shift in our expectations compared with our grandmothers.'
Now, that's something to raise a glass to – many happy returns Woman's Hour! Listen to the special 70th anniversary show here.
You must check out author Sarah-Jane Stratford's Radio Girls for a further insight into the early days of the BBC and the pioneering women including Hilda Matheson who were in on the ground floor of the Beeb.

Lesley Crooks, Publishing Manager