First time for everything
My name is Lesley and until last week I had never been to London Zoo. There, I said it, but I made up for this shocking discrepancy by going along to one of the Zoo Lates last Friday night.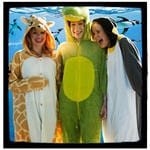 Checking out the giraffes and gorillas (the silverback had poses that wouldn't have looked out of place in a Mr Universe competition) with a glass of cold Pimms is my kinda way of interacting with wildlife.
And to add to the first time for everything theme, until a fortnight ago my other half had never stepped inside the British Museum (he's more of a Natural History man to be fair). So early this month we went off to have a nosy through the Egyptian exhibits. I'm hoping to go back soon for the Pompei and Herculaneum exhibition.
Just in time for this mid-year resolution, I came across a book that might help us tick further items off a London bucket list.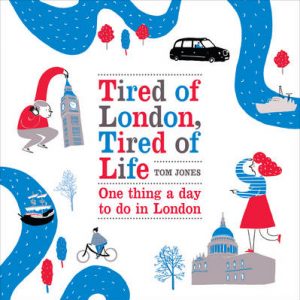 Tired of London, Tired of life: One Thing a Day to Do in London (check title) has given me some ideas. There are some I would whole-heartedly second (be a groundling at The Globe) and others I think I will check out at the earliest opportunity (rooftop open-air swimming not far from the A&B office at Oasis, Holborn.
Are there any London sights you're kind of ashamed not to have seen? And what do you think is a London must-do or must-see?
Lesley Crooks, Sales & Digital Manager