Fiction and History: Victorian Novels and the Colditz Dentist – A Guest Post by Heather Cooper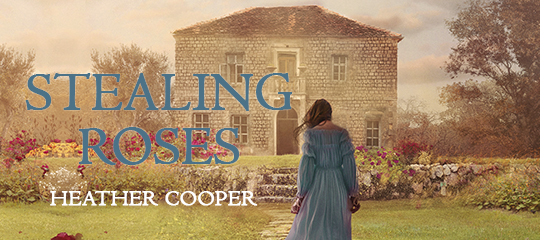 This month we're delighted to be publishing Stealing Roses, Heather Cooper's sweeping historical debut novel set on the Isle of Wight. Ahead of publication, and with an exhibition honouring her father Eric Cooper a.k.a. 'The Colditz Dentist', just opened, we checked in with Heather for her thoughts on history, memory and family.
We are all shaped by history – both our immediate family history and great events. When I started to write my novel Stealing Roses I wanted to examine the impact of a significant moment in our national history – the coming of the railways – on one young woman. Of course as characters do my heroine Eveline Stanhope turned out to be much more complex than I had at first thought, and it is not only the railways that change her life, but her family, the people she meets, and her own ambitions, passions and dreams.
I've spent the last year or so living in the past as I wrote and researched, poring over old maps, noting dates, learning about steam railways and the early days of photography, reading Victorian recipes (thank you, Mrs Beeton.) The book is set in 1862, so very definitely mid-Victorian – and that does seem a long time ago, but my own father was born in the year that the Titanic sank, and his parents were born in the 1870s. That makes the past feel a little closer – and my father was part of history in the wider sense, too.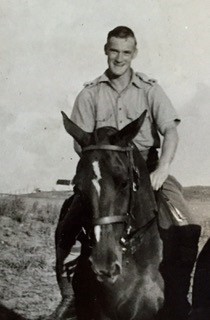 Eric Cooper was the Colditz dentist. He was captured during the Second World War, in the Battle of Crete, while serving in the Army Dental Corps. He was sent to several prisoner of war camps before being transferred to Colditz – the famously grim eleventh-century castle believed by the Germans to be escape-proof, but from which plenty of escape attempts were made, many successful. My father helped to build the famous Colditz glider, and there were the beginnings of an escape tunnel concealed beneath his dentist's chair. There's an exhibition at the British Dental Association in Wimpole Street at the moment about his life and work, and it's a strange feeling to see a family member in an exhibition – there's a sense that the boundaries between history and memory, past and present, have become blurred.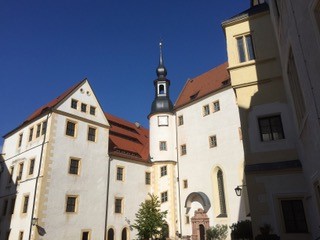 Dad hardly ever talked about his war experiences – but they certainly affected the rest of his life, and therefore mine. He was hungry in Colditz – hungry for years – and after the war he was determined not to be so again. So, as well as going on to have a long and distinguished career as a consultant oral surgeon, he (together with my mother) ran a small farm in northern Lancashire, with a Jersey cow, chickens, pigs, and seven acres of land, while raising three children, of whom I am the youngest. My parents were practically self-sufficient, long before such a thing was fashionable, and Dad always relished the fact that whatever happened he would not be hungry again.
That's a perfect example of how what we think of as "history" shapes the present and the future. My father died twenty years ago but I still say the things he said, laugh at things he would have thought amusing, tell his stories and jokes. The past is always with us – and writing – and reading – historical fiction is a chance for us – in the very best sense – to live in the past.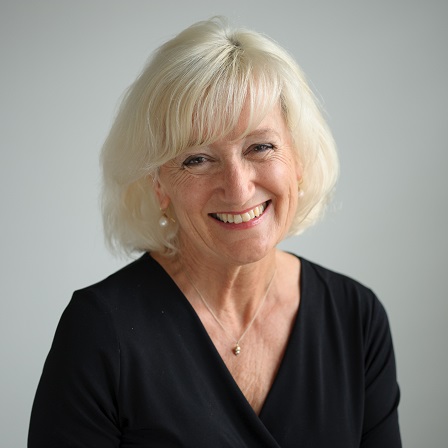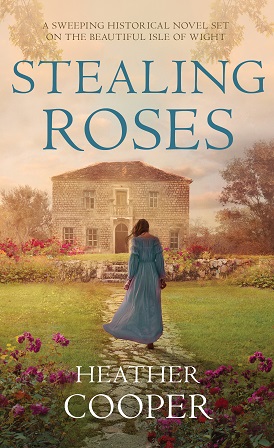 Heather Cooper grew up in the north of England and has fond memories of corresponding with writers P. D. James and Seamus Heaney during her time working at Faber & Faber. She later worked for the National Trust and the NHS, and now lives on the Isle of Wight with her partner.
Follow Heather on Instagram: @heathercooperauthor
Stealing Roses is out this month in hardback and ebook editions.