Easter cheer and all that
It's Good Friday tomorrow. At least I'm hoping so, because it ain't such a Good Thursday here in London. We're seeing the first of the April showers (Spring, oh Spring! Where art thou Spring?!) and a recent fire at the BT Exchange in Paddington (where was the blessed rain then, I ask?) is creating havoc amongst businesses in our area. In fact, if you are experiencing any temporary problems buying off our website, we've been promised things will be up and running shortly. Take a breath. Make a cup of tea. Maybe have a lie down or watch a movie. And then try again.
But back to Good Friday and Easter festivities.
We've already left you with some free scrumptious recipes for the Easter weekend, care of The Lazy Cook's Family Favourites but how about some more fun and free stuff to keep you busy over the long break?
I'm calling it The Allison & Busby Easter Book Hunt – click here to enter.
(yes, don't worry, there are free books in it for you…)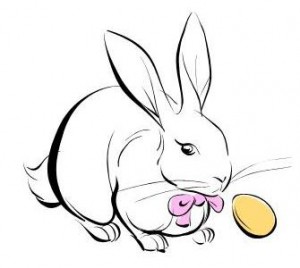 Happy Easter everyone! See you after the long weekend!
Chiara Priorelli, Publicity & Online Marketing Manager