Discovering more free apps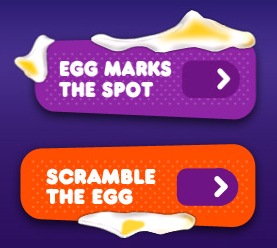 As a relatively new iPhone user, I'm still discovering plenty that my new gadget has to offer. A browse through the app store the other day revealed plenty of freebies…
From the useful: The National Trust app – suggestions for days out around the UK, might very well use this come summer time.
To the very very random: The Cadbury's Crème Egg apps (I'm still in Easter-mode) –  you can enter the competition to find the eggs that have scattered all over the UK or you can have 'fun' scrambling an egg on screen… I can feel it rotting my teeth virtually.
Any other absurd apps or favourites you've come across?
Lesley Crooks, Sales & Digital Manager