Creative highlights from Rachel Caine's book tour
Rachel Caine, author of the bestselling Morganville Vampire series, continues her mega tour of the UK meeting her legions of fans and signing copies of her new book Black Dawn. And we're absolutely loving the fabulous effort and creativity so many bookshops and fans have put into making the events so memorable.  Here are a few highlights so far!
Check out the amazing Morganville wall-art at Peters Books which included the Morganville flower (hmm, I might try that at home…) and framed pictures of the book covers painted around the room. Note the blood dripping off some of the frames…nice touch guys!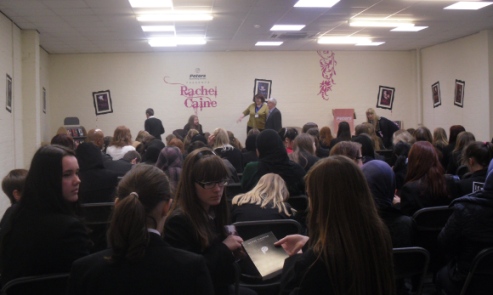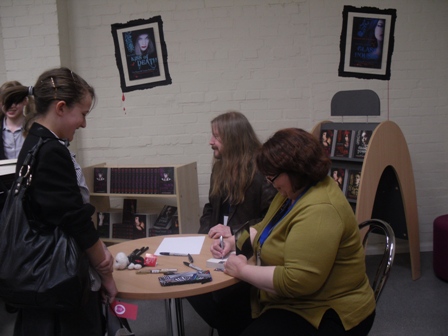 Special Black Dawn cupcakes at Waterstones Wallsall! The picture was edible…brilliant and delicious!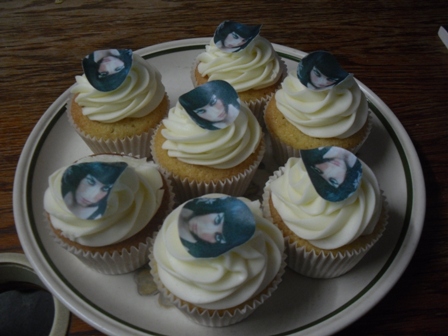 The life-size drawing of a vampire by the clearly hugely talented Waterstones Wallsall employee, Andrea Yates,  who sadly couldn't make the  event but certainly left her mark on the night regardless!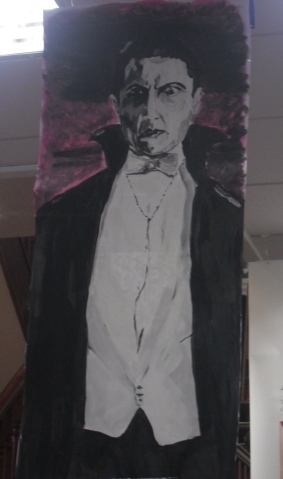 The Wallsall event included a competition to design your own anti-vampire cross and, here, Rachel holds two of the fabulous entrees. The winner was the black and white cross to the left – very striking!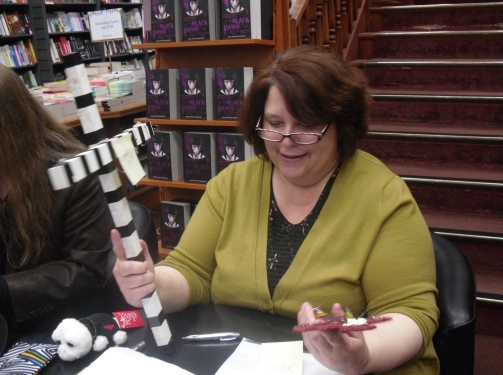 Spot the little stuffed animal perched by Rachel above…  That was given to her by a lovely fan in Liverpool and Rachel now carries it everywhere. Meet the Morganville fanged-turtle (with a bat on it's shell!) How can you not love it?!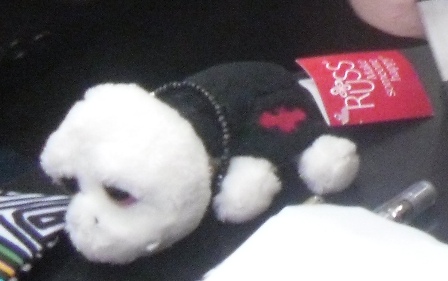 Chiara Priorelli, Publicity & Online Marketing Manager