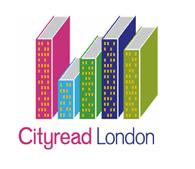 Have you spotted the Cityread events popping up around London this month? Supported and funded by the National Lottery through Arts Council England, Cityread London is an annual celebration of literature that aims to bring reading to life for the whole capital.
Each April, Cityread asks London's citizens, workers and visitors to pick up a book – the same book – and read it together. Taking the chosen novel as a starting point, a month-long programme of book groups, film screenings and other events takes place across all 33 London boroughs in libraries, bookshops, museums and other venues.
As Boris Johnson says – 'London continues to be a source of inspiration for some of our finest writers and I hope Londoners, whether avid readers or not, will be inspired to take part in this exciting citywide initiative'. This year's theme- coinciding with this year's centenary- is WWI (the chosen book is Louisa Young's My Dear, I wanted to Tell You) and some of A&B's best authors are amongst those taking part. As you might have spotted over on our events page, John Wilcox has already visited Fulham library to discuss his novel Starshine. On Tuesday 8th Edward Marston will be talking about his WW1 Home Front Detective series and – what a treat – Jacqueline Winspear has popped back to London from across the Atlantic to give a talk about Maisie Dobbs at Paddington Library on Wednesday 9th.
For your chance to meet these A&B authors, as well as plenty of others, and to celebrate and support a brilliant event, click here to find out more.
Kathryn, Publishing Assistant