Celebrating the 40th Anniversary of Get Carter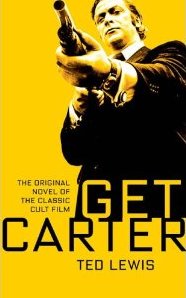 Today marks the start of a weekend of events in Newcastle to celebrate 40 years since Get Carter, the novel by Ted Lewis, was immortalised on screen. It has become one of the most iconic films in British cinema, starring Michael Caine in the lead role of Jack Carter as he goes on a rampage around Newcastle-upon-Tyne.
There will be a host of different events to choose from: including a special gala screening of the film with a guest appearance by director Mike Hodges who will be interviewed and then will answer questions from the audience, guided tours around the city through the various haunts featured in the film, exhibitions like The Art Of Carter (which will be showcasing some of the iconic posters, promotional material and other memorabilia associated with the film) and much more.
Find our more about all the Carter is 40 events here, read an interesting piece on the subject in The Guardian here, and if you have yet to discover this cult classic, or want to be reminded of its brilliance, buy the book here and the DVD here!
Chiara Priorelli, Publicity & Online Marketing Manager