Casting the Net for a Female Lead
It seems that Marvel are continuing their love for all things girl power, and have announced that they may be expanding Spider-Man's filmic universe. A new film would feature a female protagonist, either Spider-Woman, Spider-Girl, Silver Sable, Black Cat, Stunner or Firestar. It will reportedly also have a female screenwriter.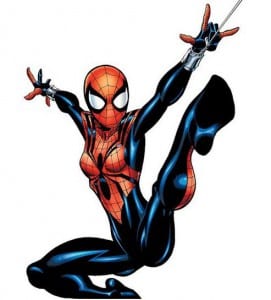 This follows Marvel's announcement that Thor is to be recast as a woman (see Sophie's blog post here) as well as Nicole Perlman recently becoming the first woman to write a Marvel movie with box office smash Guardians of the Galaxy. We're wondering who's going to be the next character to get a feminine makeover…
Do you have a favourite Marvel character you'd like to see transformed from hero to heroine?