Campaign to Save Our Libraries continues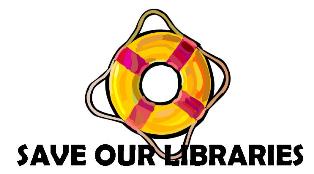 As the Save Our Libraries campaign continues, celebrities too have shown their support. Everyone from Tony Christie, Joanna Trollope and Philip Pullman are up in arms at the cuts, and big names such as Julian Fellowes and Kate Mosse (author, not supermodel) are putting together a Save our Libraries Campaign film.
It's heartening to see such a huge response from the public – and it confirms what we expected anyway: we love books (and that includes bookshops and libraries) too much to let them go without a fight. It's a challenging year ahead for the industry, and while I love my kindle and think ebooks definitely have their place, imagine living a life without bookshelf porn?
Lara Crisp, Managing Editor