How did you enjoy the beautiful weather last weekend? I was at a friend's flat-warming BBQ, eating some great food and relaxing in her courtyard garden (very exciting, as private outdoors space in London is still a novelty for most of us). I had just eating my seventh chargrilled king prawn (jealous yet?) when I noticed what looked like a WW1 memorial plaque on the opposite wall: quite strange as the flat was not a public space (despite how it might have looked with the various well-wishers traipsing in and out throughout the afternoon!). Only the few tenants living inside are able to see it.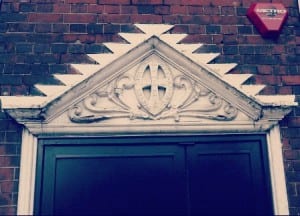 Quite alert to anything WW1 related; with the centenary upon us, as well as A&B's recent release of The Battles of World War 1 and (upcoming) The Care and Management of Lies, I managed to drag myself away from some sticky ribs for long enough to go and investigate. What I learnt from my friend's flatmate, whose curiosity had already prompted her to do a bit of research, was that the flats had originally been owned by Victorian poet and philanthropist Robert Browning, and played a part in the history of the settlement movement (see below). She also pointed out that above the front door was a panel with the inscription 'Alls Love, Alls Law' – a quotation from Browning's poem Saul.
See below from Wikipedia: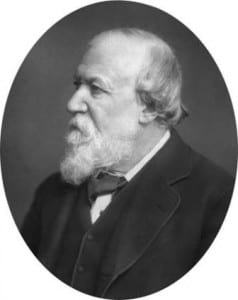 The settlement movement was a reformist social movement, beginning in the 1880s and peaking around the 1920s in England and the US, with a goal of getting the rich and poor in society to live more closely together in an interdependent community. Its main object was the establishment of "settlement houses" in poor urban areas, in which volunteer middle-class "settlement workers" would live, hoping to share knowledge and culture with, and alleviate the poverty of their low-income neighbours. The "settlement houses" provided services such as daycare, education, and healthcare to improve the lives of the poor in these areas.
The names on the plaque were those of the men who had lived in the house – a part of Browning's Walworth Settlement – and given their lives in the First World War. It felt oddly personal to be having lunch with the successive tenants and to be in the intimate quarters of a place that held such a history. It certainly reminded me amongst the wave of information and great literature surrounding the current anniversary, that the men who gave their lives to the war were ordinary people, from all walks of life and with connections to us all.
Kathryn, Publishing Assistant