I am approaching a very special time in every girl's life – the moment she purchases her first bookcase. My book collection has been very neatly stacked in my grandmother's beautiful tapestry suitcases and positioned around the room. But my books just seem to be multiplying and now they're creeping around the room forming mischievous piles. Much to my boyfriend's dismay, I return home with a new read about twice a week. Then there follows exasperated cries of 'But where will it go?!'
So I have decided it is time to invest in my first bookcase. When I enter someone's house for the first time, I immediately look for where the books are kept. My dad has a different style of bookcase in the every room of the house, not to mention rogue stacks littered on shelves and in corners. So this is quite an important decision. Too large a bookcase and it will overshadow the entire room. Too small and everything won't fit in it. And then there's the choice of wood – do I want oak or pine? In my dreams it would be mahogany,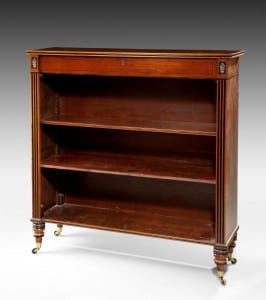 but I have to remain realistic and actually pay my rent this month so maybe not. So my search begins for a mid-sized, dark wood, four-tired bookcase for less than £150. Wish me luck.
Give it a week and I'll be selling my hair on Ebay to pay for this: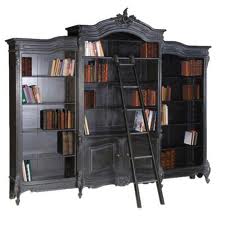 Have you got a bookcase you're proud of? When did you buy your first one?
Sophie Robinson, Publishing Assistant