Bloody Brilliant Marketing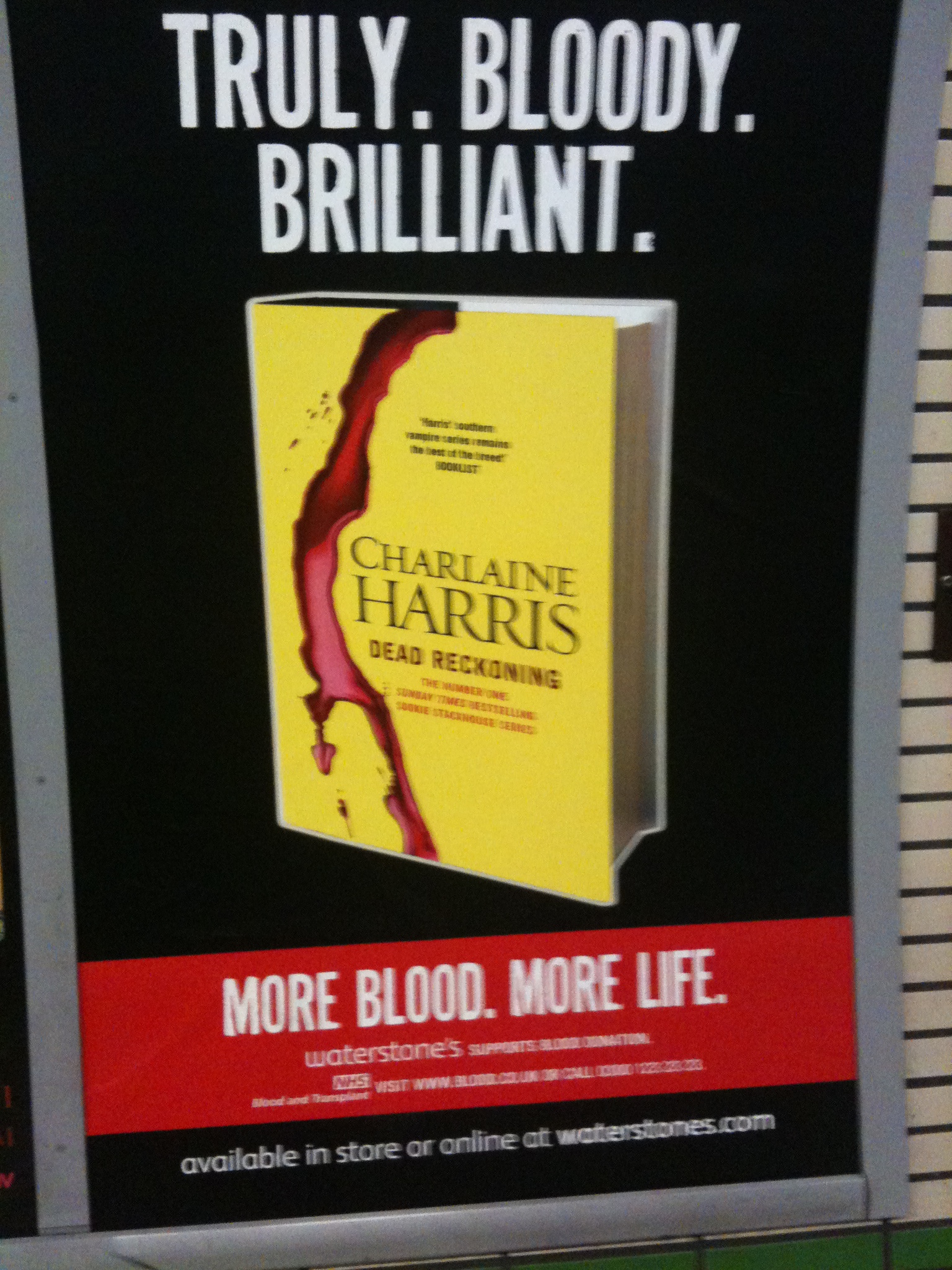 One evening last week, following a blood donation appointment, a vivid splatter of blood caught my eye on the undergound. Don't worry, I wasn't being picked off à la Morganville after 'paying my taxes', it was this rather bold poster advertising Charlaine Harris' latest Sookie Stackhouse novel, Dead Reckoning. And in a nice little touch, the name check for Waterstone's included the line 'Waterstone's supports blood donation'. Well, good for you Waterstones!
This led me to ponder, while stuffed into a tube carriage, just how many tongue-in-cheek charity or worthy cause tie-ins I could imagine for a book marketing campaign. The following are my initial thoughts…
Frankenstein and organ donation.
Harry Potter (the boy from the cupboard under the stairs) and Childline.
Can you think of any others?
Lesley-Anne Crooks, Sales & Digital Manager