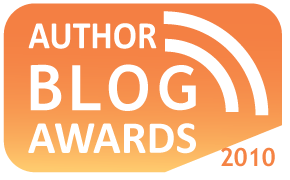 I've just been alerted to the upcoming launch of the Author Blogs Awards – run by CompletelyNovel.com. The aim of this award is "to highlight to readers the great content that you can find in author blogs, reward those authors who write excellent blogs, and encourage other authors to start their own."
Here's how it will work:
8 March – Nominations open. Anyone can nominate their favourite author blog (including Twitter and Friendfeed microblogs) through a dedicated page on CompletelyNovel.com.
2 April – Nominations close. A shortlist of blogs will be created from the ones that received the most nominations
5 April – Shortlist announced and voting opens. Anyone will be allowed to vote for their favourite blogs from the shortlist. There will be three categories: Best Published Author Blog, Best Unpublished Author Blog and Best Author Microblog
15 April – Voting closed.
19 April – Winners announced!
Considering there are tens of thousands of authors blogging away as I write this, sounds like a great way to discover some of best ones out there. Plus there are great prizes to be won (including eReaders, ebooks and event tickets) for those who participate in the nominations and voting.
Click here for more information about the awards (including details about eligibility.) And of course, allow me a plug… If you want to make a start at deciding who you might like to nominate, check out our list of A&B Author Blogs – over there on the left in our blog roll…
Chiara Priorelli, Publicity & Online Marketing Manager