Working in publishing, it's safe to assume that my love affair with books has been a long-standing one. From a very early age, I devoured every book that was made available to me. I was on first name terms with the ladies at my local library and read, borrowed and stole (from my parents' shelves) printed copies of anything I could lay my hands on, suitable or not.
Today I was browsing through Heals, looking for inspiration for a wedding gift, when I chanced upon this absolutely brilliant book which really struck a chord with me: The Incredible Book Eating Boy by Oliver Jeffers.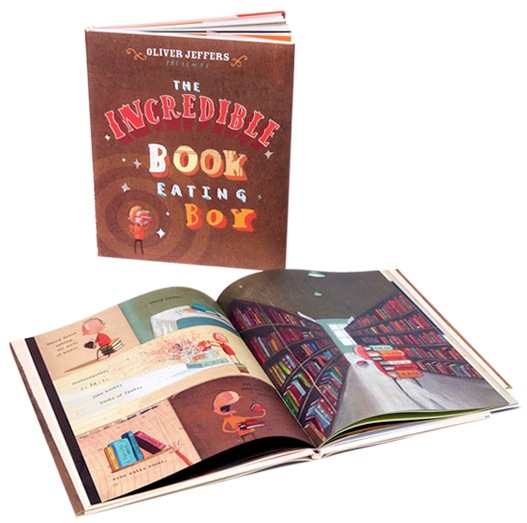 Hilarious and quirky, this is a beautifully illustrated book and would make a charming gift for any little boys or girls with a hunger for reading.
Lara Crisp, Managing Editor