I started the week with another trip to my new favourite haunt a few blocks from the Allison & Busby office, Iberica, on Great Portland Street. This Spanish restaurant is inconspicuos from the outside but walk through the front doors and you'll enter into a beautiful space, featuring tables and plush leather armchairs by the windows, more tables in a side room surrounded by Spanish products, a mezzanine floor up above, a cute nook under the stairs that fits one table and a bookshelf of cookbooks, and a slick bar with tiled walls where you can perch yourself for their delicious tapas (the best I've so far tasted in London). The food and style of the restaurant offer a truly authentic feel and reminded me of a place where Susie and I lunched in Barcelona on a business trip earlier this year. Given that the staff at Iberica are mostly Spanish you could indeed feasibly pretend to be in the sunny city.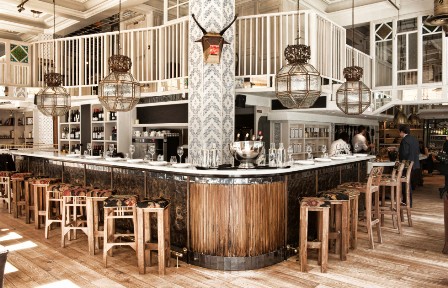 Then the next day, as though they knew I'd be craving more Spanish dishes, an Eat Your Books newsletter popped up in my inbox, leading me to a recipe for paella from The Catalan Country Kitchen.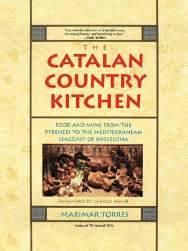 Then on Wednesday it was St George's Day, celebrated here but also a big affair in Catalonia (known as La Diada de Sant Jordi) where it's tradition for men to give their woman a rose, and women to give their men a book.  Had you been in Barcelona, you would have seen the city's most famous street Las Ramblas teaming with stalls of books and roses.  How marvellous! And, if interested in exploring some Spanish authors, our Spanish colleagues told us that the bestselling novels that day were Victus by Albert Sanchez Piñol and La Reina Descalza (The Barefoot Queen), by Ildefonso Falcones.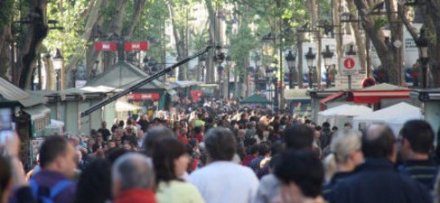 And then today, I found myself talking to a customer about A Broken Land, the second book in the Roads to War series by Jack Ludlow, which sees our hero caught up in the street fights in Barcelona during the Spanish Civil War.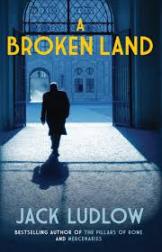 What next? As the weekend approaches, perhaps I should check out lastminute.com for a cheap flight to Barcelona to ensure this week's theme continues…
Chiara Priorelli, Publicity & Online Marketing Manager