A tribute to Catherine Lockerbie and the Authors' Yurt.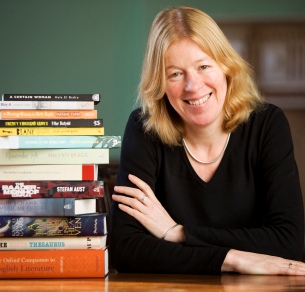 The Edinburgh International Book Festival is well underway now. I've been lucky enough, not only to have attended several times in the past, but to have a) had the pleasure of meeting the woman behind the success of this world-class event, Catherine Lockerbie (pictured) and b) had the honour, whilst accompanying an author, of being allowed inside the renowned Authors' Yurt – a rounded tent with cushions and tea – where authors relax before heading out to give their respective talks.
I don't know how this Yurt came to be, but it now has an iconic status at the festival, and it wouldn't be the same without it. And so I was especially delighted with the tribute poem by Poet Laureat Carol Anne Duffy, dedicated to Catherine as she ends her nine-year tenure as head of the festival and aptly entitled – Inside the Yurt.
You can read the whole poem printed in The Times here.
Chiara Priorelli, Publicity Manager