A smörgåsbord of your favourite writers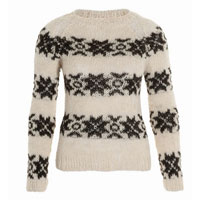 The past few years have seen an explosion in the  'scandi-crime' phenomenon, as the rest of the world discovered some top-notch crime novels and television drama coming out of the frozen north. Hands up anyone who's lost a weekend in front of a box-set of The Killing, Bergen or The Bridge? Or have followed the exploits of a number of brooding, possibly tattooed characters that have filled the bookshop shelves?
If that sounds like you, then you might like to hear about The Nordicana Show that is coming to Clerkenwell on 15 and 16 June. Arne Dahl, the writers and directors behind shows such as Borgen and, perhaps in some attempt to build bridges from Shetland across the cold North Sea, Ann Cleeves among others will be speaking and signing.
Gå ikke glip af – which I understand is Danish for 'don't miss out'.
Lesley Crooks, Sales & Digital Manager