As I leafed through the Metro this morning, I read the news that Paddington Bear has been named Britain's Favourite animated character. It was announced at the British Animation Awards following an online public vote. Lovely news for our author Michael Bond, who brought Paddington Bear into our world back in 1958 with his wonderful books. The bear then got his own BBC TV series in 1975.
I wonder if Michael Bond's more recent creation, inimitable sleuth Monsieur Pamplemousse will be immortalised on television at any point in the near future? I would think the Parisian setting and humour of the series would delight TV goers. Of course, it may be hard to find a suitably clever bloodhound to play Pommes Frites…
Coincidentally, yesterday, Emerald Street highlighted a new grapefruit lip gloss by Burt's Bees with the headline Pamplemousse is a great word to say.  And, we couldn't agree more! I think Pamplemousse (and more specifically Monsieur Pamplemousse) should be the talk of the town!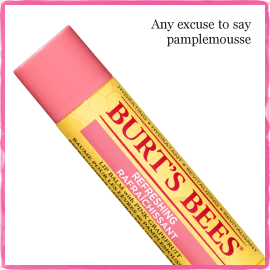 Chiara Priorelli, Publicity & Online Marketing Manager