They say things always come in threes…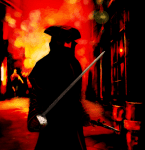 Yesterday I enjoyed a very jolly evening at Goldsboro Books who were hosting their annual History in the Court event which sees historical writers (of both non-fiction and fiction titles) flocking to the store to mingle with their fellow-writers and fans. I had the pleasure of chatting to our A&B authors Sangeeta Bhargava, Adrian Magson and D E Meredith, author of the debut Devoured which could well be in the running for next year's award…  For this year's event also marked the occasion for the presentation of the first Historical Writer's Association award, sponsored by Goldsboro Books, for Best Debut Historical Novel (for books published in hardback in 2010 and 2011).  The four shortlisted titles, which were each described briefly but rather wonderfully by the chair of the HWA, Manda Scott, were Partitions by Amit Majmudar; Mistress of My Fate by Hallie Rubenhold; The Transformation of Batholomew Fortuno by Ellen Bryson; and The Emperor's Gold by Robert Wilton which took home the prize.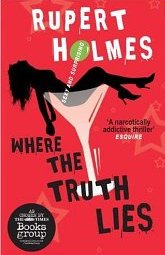 Tonight BBC2 are showing the film adaptation of Where the Truth Lies, by Rupert Holmes… at 12.35am, which is a little telling. With a cast including Colin Firth and Kevin Bacon you may be think it's worth staying up for, but I'd beg to differ. I have seen the film and I would suggest you get into bed early and enjoy the book instead. It is far, far better and indeed what fooled me into thinking the film would be just a good.
Tomorrow the worldwide bestseller, Hotel on the Corner of Bitter and Sweet, by Jamie Ford will hit the stage in a new production by Book-It Repertory Theatre at The Centre Theatre in Seattle. Known for their unique literary adaptations and style (the characters on stage speak narrative lines from the book as well as dialogue) it will run from 22 September to 28 October. I'm hoping this is the tip of the iceberg and we'll soon be hearing news that new adaptations will be hitting the West End and, dare I say it, the silver screen…
Chiara Priorelli, Publicity & Online Marketing Manager