Why doesn't everyone have a library card?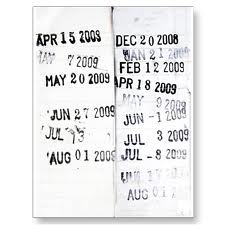 I adore my library. I really would be in financial straits if I'd actually purchased all the books I've read this past month alone. Which is why I was truly perplexed to read in the Guardian that visits by UK adults to libraries have dropped almost 10% in the past five years. Errr, hello people: a place you can get entertainment for free? Why aren't you filling your boots in these belt-tightening times?
After all, the idea of short term loans of products is catching on in the wider world. A recent Stylist issue highlighted some interesting and enterprising examples. You can rent furniture at emblemfurniture.co.uk; try out some art at riseart.com and, of course supplement your wardrobe by hiring fashion at websites like wishwantwear.com. So hiring out books should be 'on trend'!
Lesley Crooks, Sales & Digital Manager