We're another kind of bookmakers today…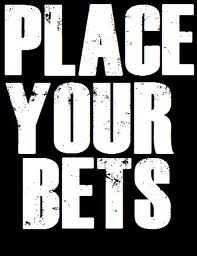 Yes, that's right, we're not talking about books and making them, we're taking bets and the game starts NOW.
As of Friday last week our server has been acting up, or, as the case currently may be, not acting at all. So, as I sit here working from home pondering the world's biggest questions, including "How Long Can it Possibly Take to Fix a Problem with a Server?" it occurs to me that someone in the cybersphere may well know the answer, or at least care to fathom a guess.
So call me BetFred and place your bets now:
At what time and on what date will we finally have our server fully functioning again?
The person whose guess is the closest to the mark will win ANY 2 A&B BOOKS of their choice!
Leave your answer as a comment here, or on Twitter @AllisonandBusby using hashtag #ABBookie or on our Facebook Page.
Game on people.
Chiara Priorelli, Publicity & Online Marketing Manager
This competition is now closed. Server was back up and running at 4.14pm (1 Nov).