Wednesday Cover Story: The Stephenie Meyer Effect
In a recent issue of The Bookseller an eagle-eyed Bookworld buyer wrote in noting the striking similarity between Stephenie Meyer's The Short Second Life of Bree Tanner and Hugh Johnson's Pocket Wine book.
From vampire to viticulture, glass of red anyone?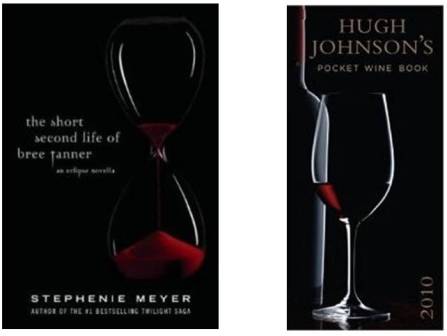 Any other glaringly similar covers taken you by surprise?
Lara Crisp, Managing Editor
Want to flag up a cover for our Wednesday Cover Story? Write to chiara@allisonandbusby.com with your thoughts