Wednesday Cover Story: The new look for Mary Russell…
There's a little frisson of excitement in the office this morning, as the new titles in Laurie R King's bestselling Mary Russell & Sherlock Holmes series have arrived from the printers…sporting the new cover design which we all adore.
I can tell you the screen shots do not do them justice. In fact, I wasn't entirely sure about the new look at first, (although I did take an immediate liking to The God of the Hive which I find particularly striking) but now, seeing the books in the flesh, I have to admit they look absolutely fabulous. Shows how much I know…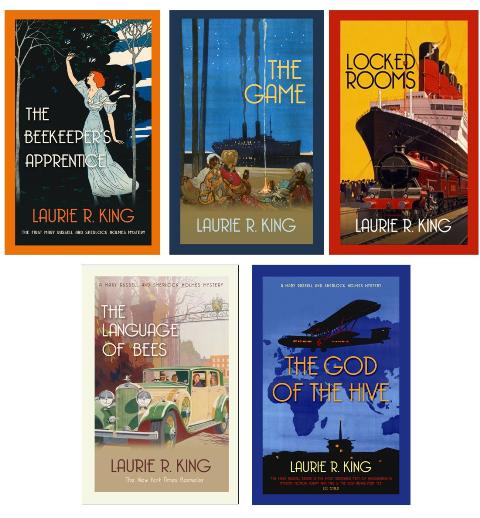 Which of the covers is your favourite?
You'll have to wait until July and August to see these gems in bookshops. Although you can get your hands on early copies if you attend one of Laurie R King's UK speaking events this July – Go to our July News & Events.
Chiara Priorelli, Publicity & Online Marketing Manager
Want to flag up a cover for our Wednesday Cover Story? Write to chiara@allisonandbusby.com with your thoughts