Wednesday Cover Story: Pink is only for girls…?
There are two books in my house which stand out on our livingroom bookshelf for the mere fact that they are –  pink.  One is the book One Hundred Shades of White, by Preethi Nair – with a beautiful hardback cover that evokes the vibrant colours of Indian saris… and yes, that luscious pink, inequivocally stating it is a book targeted at the female half of the population.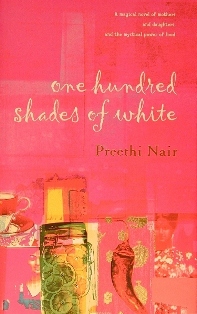 And it is indeed a book for women – a book about mothers and daughters with a hint of magic thrown in. Because the colour pink can not help but be a female colour and stir up images from childhood dreams – of romance and fairytales.
So it is not surprising that you rarely (never?) see the colour pink on male targeted reads. In fact, the only male-targeted read that I have come across that is pink, is the second book on my bookshelf, which comes from my other half's collection. It is Porno, by Irvine Welsh, sitting on the shelf beside the author's other famed book Trainspotting. And yes, it is pink. But of course, the unsubtle title and imagery removes any notion that this is a frilly book for girls…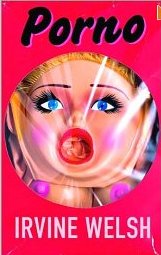 So it begs the question: Is this the only way a pink book could comfortably sit in a man's hands? Are there any other male-targeted books that successfully defied the pink stigma? If you think of any, let us know!
Chiara Priorelli, Publicity and Online Marketing Manager
Want to flag up a cover for our Wednesday Cover Story? Write to chiara@allisonandbusby.com with your thoughts