Wednesday Cover Story: Jewels of India
We've got our hands on the Indian edition of three June Thomson, Sherlock Holmes books – don't they look great? A very different take than the A&B covers, but dark alleyways and shadowy figures… exactly what we like in a good detective book.
My favourite's The Secret Journals cover (far left). It looks like it has captured the exact moment of discovery; the light's about to shine some truth on the mystery. And just what could Sherlock be running from?…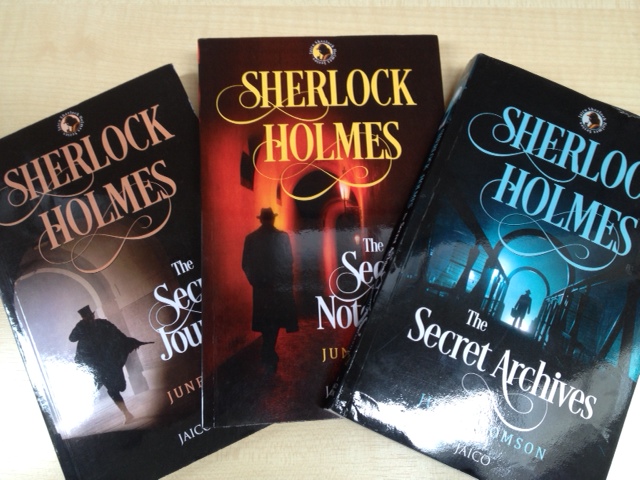 Three brand new titles in this series – The Secret Files, Secret Chronicles and Secret Documents of Sherlock – are all OUT NOW and available to buy.
Don't forget P&P is free! 
Kathryn, Publishing Assistant