Wednesday Cover Story: In a Strange Room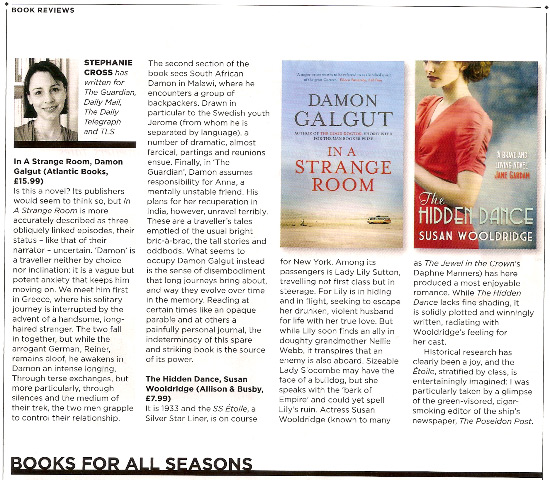 The Hidden Dance – the debut novel by actress Susan Wooldridge – was recently reviewed in The Lady magazine (25th May).  I've already raved about the cover to this book here, so I'm not about to repeat myself.  I mention this because I was immediately intrigued by the cover of the book featured next to Susan's novel:In a Strange Room by Dalmon Gamut.
It is very cinematic – in fact, it looks more like a movie poster – and it begs the questions: Who is that man waiting for the bus? What is he doing in the middle of nowhere? And where is he going? I can't help but want to find out.
Chiara Priorelli, Publicity & Online Marketing Manager
Want to flag up a cover for our Wednesday Cover Story? Write to chiara@allisonandbusby.com with your thoughts