Wednesday Cover Story: Andrew Davidson's work
The printers have just delivered finished copies of The Mapping of Love and Death (out in November) – the upcoming release in the New York Times bestselling Maisie Dobbs series by the much-acclaimed Jacqueline Winspear. (And we're looking forward to welcoming the author in the offices next week – she's visiting the UK all the way from California!)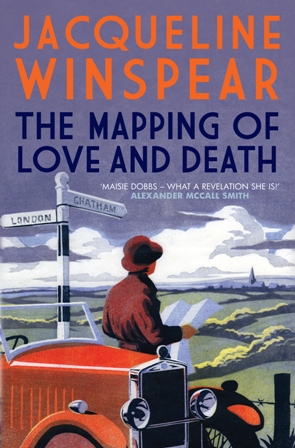 The illustration on the cover, specially commissioned for the book, is by artist Andrew Davidson and it has prompted me to check out at his other work.
It's interesting to know that his varied commissions have also included Royal Mail postage stamps and the design on the glass doors at Wimbledon Centre Court. I will have to check those out next year at the tennis! And since I'm in love with Waitrose at the moment (they've just opened a Wimbledon branch near my house) I'm tickled at the discovery that he's behind the pig engravings on Waitrose organic sausages.
And if you happened to have picked up the January issue of Country Living earlier this year, you will have seen a beautiful feature showcasing some of his wood engravings, so he is obviously a man of many many talents. You can see more of his work on his website here.
Chiara Priorelli, Publicity & Online Marketing Manager