We say goodbye to Lara Crisp…
After over 8 years at Allison & Busby (time does fly) today is Lara's last day the office. We are, of course, still in denial, and will probably remain so for a little while. Seeing as in this new office, we are separated over two floors, at least Susie, Lesley and I (who sit on the top floor) can pretend Lara is still working at her desk on the floor below us. However, Sara and Christina, who share the editorial floor, will, quite literally, be faced with the reality of her absence.
So to  mask the sadness of Lara's departure, we instead celebrated the moment with a merry evening of cocktails (any excuse) at The Marylebone….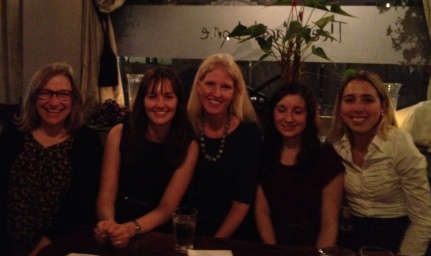 The Lychee Chilli (spicy!) and Bison (apple pie in a glass) martinis went down a treat and the unexpected Happy Hour at 8pm helped things nicely along…and the evening saw us discussing all manner of topics from childhood photos taken with random animals (chimp in a pram anyone?), Loden coats and bad hairdos to Team America, abattoirs,  eugenics and Fascism.  As you do…
But now the time has come to truly say goodbye to Managing Editor extraordinaire, Lara Crisp. Friday 19 October. The end of the week and the end of another A&B era.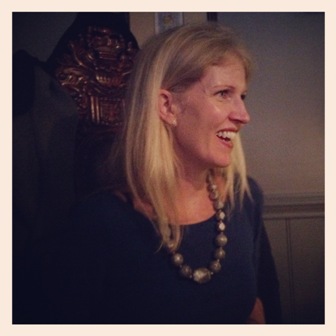 Chiara Priorelli, Publicity & Online Marketing Manager