Walking in a winter wonderland…
It's now late November, and very soon I feel I will be legitimately allowed to look forward to Christmas. Despite the fact that getting excited about Christmas is counter-productive past the age of about six (you open your presents in four minutes flat, then the anti-climactic disappointment and boredom begins…), I still seem to enjoy getting into the festive mood this time of year.
Which is why I decided to head to Hyde Park this weekend, to the newly opened Winter Wonderland. Perhaps it's just because I've seen some pretty pathetic 'Wonderlands' in the past, but I was impressed. Mulled wine, ice skating, scary-looking rides that I refused to go on, rigged fairground games, Bavarian food, and did I mention mulled wine? What more could you ask for?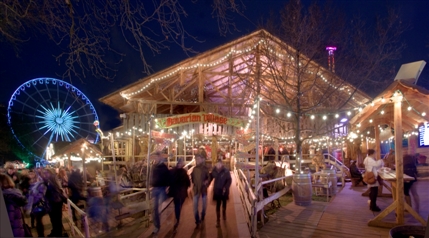 So if you're in London this Christmas, I'd recommend a festive trip to Hyde Park. Oh, and look out for the extremely creepy talking tree. Trust me, you will know what I mean…
Sara Magness, Editorial Administrator