Volcanoes, The Digital Future, and good ideas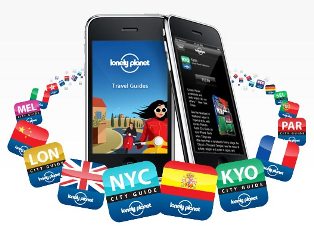 The last day of the London Book Fair is always the quieter of the three days, but as I walked through the hall at Earl's Court it was obvious that the travel mayhem caused by Iceland's volcano had hit the fair more than I had expected. There were empty stands – still unpacked where foreign publishers had obviously pre-shipped across their materials but hadn't been able to make their way over themselves; the atmosphere lacked that buzz; you had a pick of empty tables around the food points (when you'd usually have to pounce like a vulture if you were lucky enough to spot one); and many of the seminars had been cancelled.
The seminar I'd booked to attend wasn't cancelled however. Although, to be brutally honest, I'm not sure that I gained much from it, bar enjoying an amusing and subtle stand-off between Eleanor Mills at The Sunday Times and Ken Moreton at Shortlist – she didn't like his implication that essentially newspapers have a political slant (is the Pope Catholic?). The talk was aimed at publicists and called The Future of Print Media and What it Means For Reaching Readers, but the panel didn't really seem to address the entire theme of the talk. It touched on the former (the Future of Print Media) and said little about the latter (What it means For Reaching Readers). An hour to say, in a nut shell: there is a place for free print publications and paid for publications… but the real future is free or paid digital platforms…) We know this already. We were hoping for some good insights and ideas as to how we should now look to approach and use the media given these changes.
Anyway, on that note – speaking of volcanoes, The Digital Future, and good ideas – Lonely Planet have come up with a both philantropic and excellent publicity idea. They have been offering 13 of its European iPhone city guides free so that those stuck abroad in unfamiliar places can have easy access to practical local information.
The 13 guides will only available to download for Free from the iTunes app store by end of today. See the list and links to the download at The Lonely Planet Blog.
Chiara Priorelli, Publicity & Online Marketing Manager