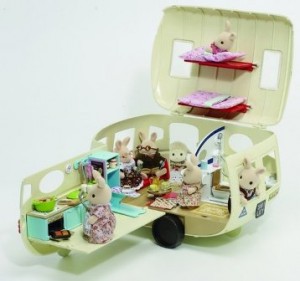 After a mini-panic last week I have begun my Christmas shopping in earnest, seizing upon ideas with the same desperation that usually strikes this time of year.
I came across the usual 'top 10 toys for Christmas' list the other week, and it made me wish I was buying for more kids than grown-ups. So simple in comparison – does it light up? Check. Does it make loud noises or provoke loud noises in the playee? Check, done and dusted.
From what I can tell, things haven't changed in the two decades since I was writing out my list for Father Christmas – Lego still features strongly, Sylvanian Families (woah, blast from the past – pictured above), even an old favourite like Monopoly gets a look in.
Nice to see that the oldies are still the best!
Click here to view the full list.
Lesley-Anne Crooks, Sales & Marketing Manager